EA Sports FC 24 is officially out now, and there are lots of new and exciting features to discover. While the flashy new features might grab all the headlines, there are some under-the-radar features that you might have missed.
In this article, we'll have a look at 6 of these features and how they can impact your Career Mode experience. From minor UI tweaks to major gameplay changes, these features will make you a more well-rounded manager. So, without further ado, let's get started!
1. Scout Youth Academy Players By Position
This new feature is a big plus for Career Mode because it streamlines the player scouting process and makes it more efficient. In previous versions of the game, it could be time-consuming to find the right youth players for your team, as you'd have to scout all of them individually. But with this new feature, you can now filter your search by position, which saves you a lot of time and effort.
One of the key benefits of the new feature is that it allows you to focus your scouting efforts on positions that are in need of strengthening. For example, if you have a surplus of strikers in your academy but a shortage of central midfielders, you can now focus your scouting efforts on specifically finding promising young midfielders, rather than having to sift through a sea of forwards. This allows you to tailor your scouting efforts to the specific needs of your team, and gives you a better chance of finding the right players for your team's future.
2. Release More Than Two Players
This is another feature that makes Career Mode more efficient and enjoyable. In previous versions of the game, you could only release two players from your squad at a time, which could be frustrating if you needed to make more than two roster changes. However, with this new feature, you can now release as many players as you need, which gives you more flexibility and makes it easier to manage your team's roster.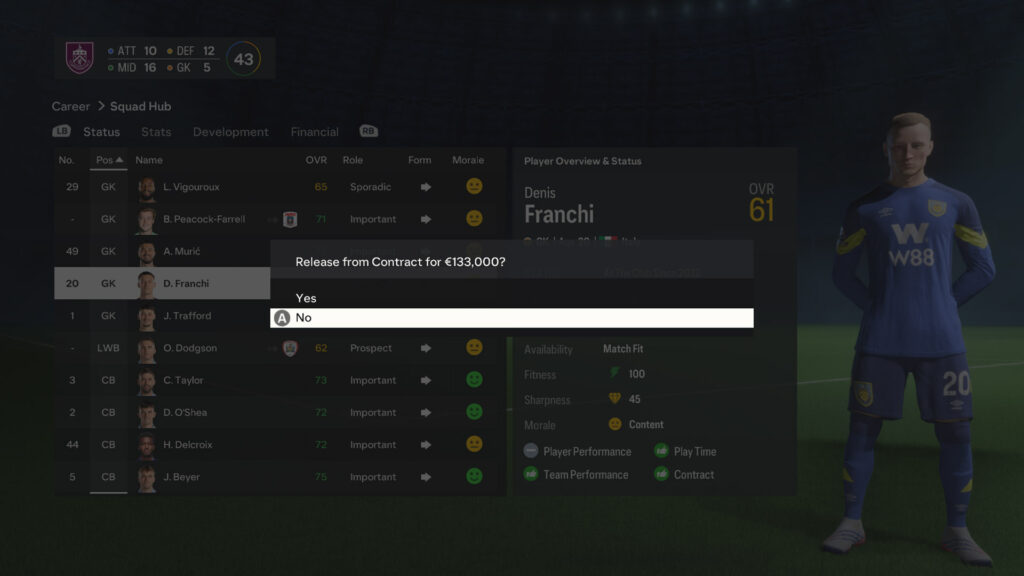 This is especially helpful when you're rebuilding your team or making a major squad overhaul, and it saves you a lot of time and hassle. This also makes the transfer window more dynamic and interesting, as you have to make strategic decisions about whom to keep and who to release.
3. Revamped Calendar
The revamped calendar in EA Sports FC is a great improvement because it gives you a better overview of your upcoming matches and gives you more control over your schedule. In previous versions of the game, the calendar could be confusing, and it was easy to miss important matches or deadlines.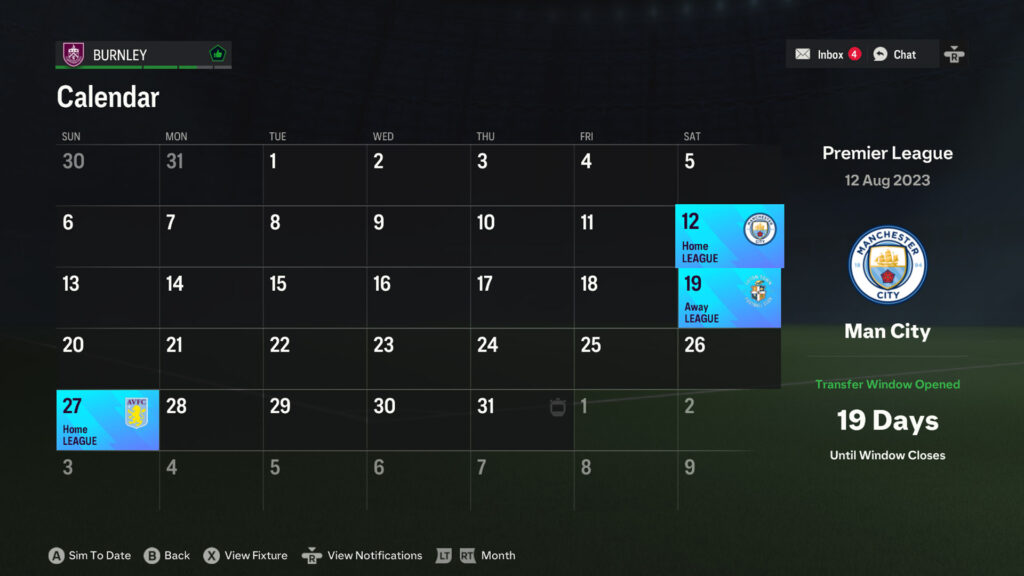 But now, with the new calendar, everything is clearly laid out, and you can easily see when your next matches are, how much time you have to prepare for them, and how many days are remaining before the transfer windows opens. This makes it much easier to plan your season and to make sure you're always prepared for your next challenge.
4. Regens and Youth Academy Players can Generate with PlayStyles/PlayStyles+
This is a neat new feature that adds an extra layer of realism to Career Mode. The PlayStyles feature allows regens and youth academy players to generate with unique PlayStyles rather than just being generic players. This means that some regens and youth players will feel like a real, unique individual, rather than just a copy-paste version of just any other player.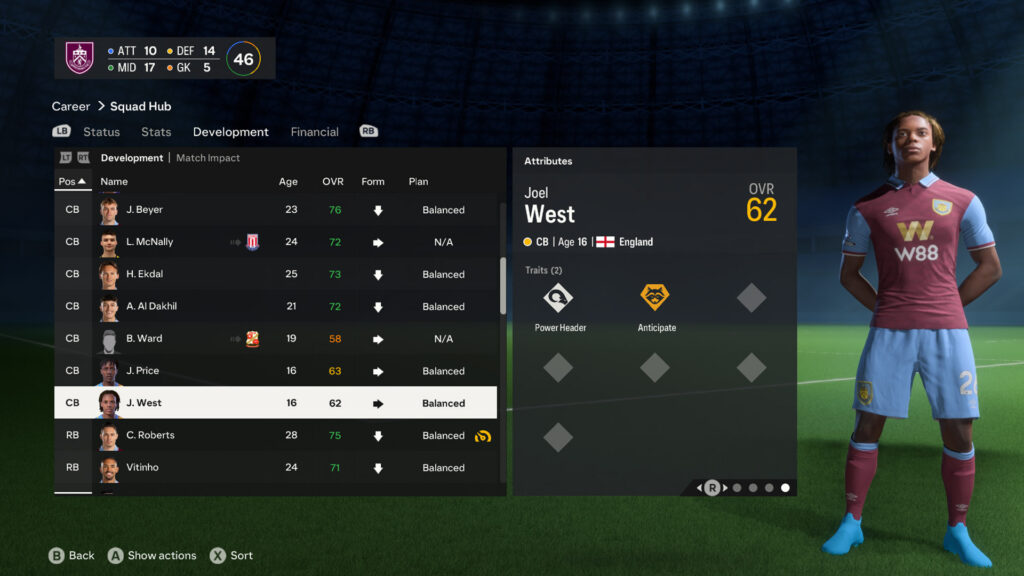 Another exciting aspect of the PlayStyles feature is that it adds a sense of unpredictability to your Career Mode. For example, with Playstyles+, you can never be sure what kind of player a regen or youth player will become. This makes each one feel like a true wild card, which adds a lot of excitement to developing them and seeing how they turn out. It's like finding an actual hidden gem every time you scout a new regen or youth player.5
5. Pre-match Statistics for the Entire Opposition Squad
No, we are not directly talking about the obvious pre-match reports that involve opposition's probable line-up, form and threats. Just before kick off, press triangle on your controller to go to Team Stats. Unlike pre-match reports, this will give you more insight into all individual opposition players and how they're performing.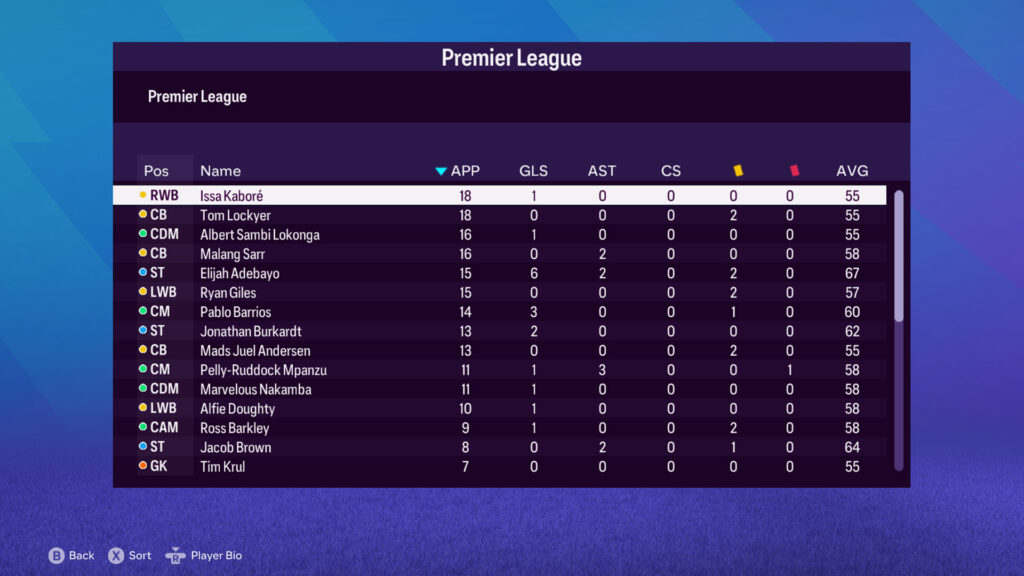 From goals, assists, clean sheets, yellow cards, red cards, you name it. With this new feature, you can see how each opposition player has been performing throughout the season, so you can tailor your tactics accordingly. You can see which players are in form, which ones are struggling, and which ones have been particularly dangerous. This information is invaluable in preparing for a match, and it makes the tactical side of Career Mode much more in-depth and rewarding.
6. Referee Strictness has been Fixed
In FIFA 23, the referee strictness setting was not working properly, which meant that the game was too easy despite any change you made to this setting. With this fix, however, you can now set the referee strictness to match your desired level of difficulty. If you want a more challenging experience, you can set the strictness to very strict, and the game will be much more punishing when you commit fouls.
This will make you more careful and considerate in your tackles, which will add a new layer of strategy and decision-making to the game. Another benefit of this fix is that it makes Career Mode more immersive and realistic. In real life, referees have different styles and approaches to the game, and some are stricter than others.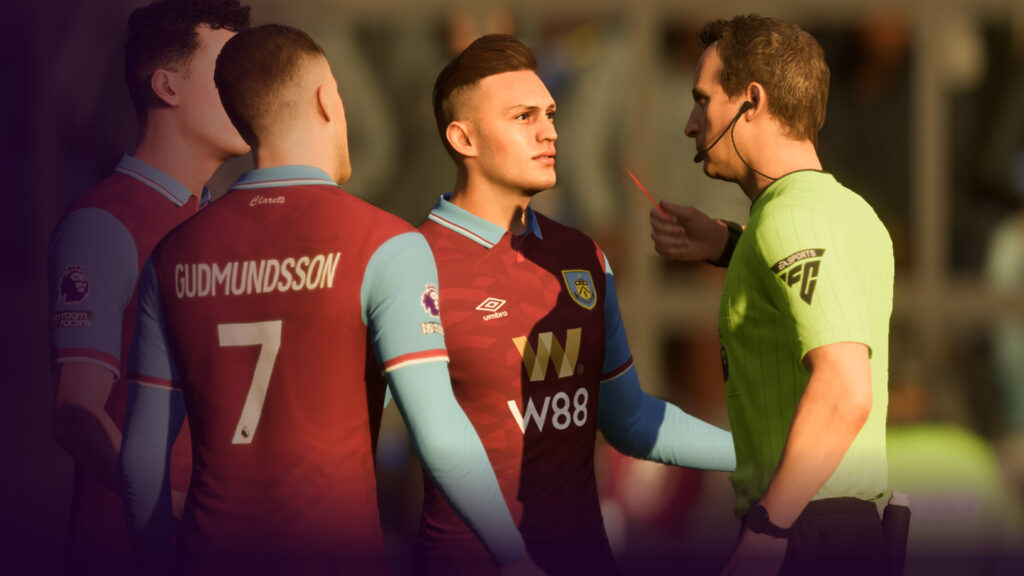 Career Mode will therefore be more like real life in this regard, and you'll have to adapt your play style to each match, by changing this setting depending on each match and competition. For example, if you're playing in the Champions League whose competition is more physical and aggressive, you'll have to be extra careful, knowing that you've set the referee to strict to make things more challenging. This adds another dimension to the game and makes it more like the real thing.
Furthermore, gamers can check out these FC 24 Career Mode Sliders for a more realistic gameplay approach.
EA Sports FC 24 is available on PS5, PS4, Xbox Series X|S, Xbox One, PC and Nintendo Switch.